We destroy hornet and wasp nests in case of emergency in your property and stamp the entire population, then remove and destroy the nest.
---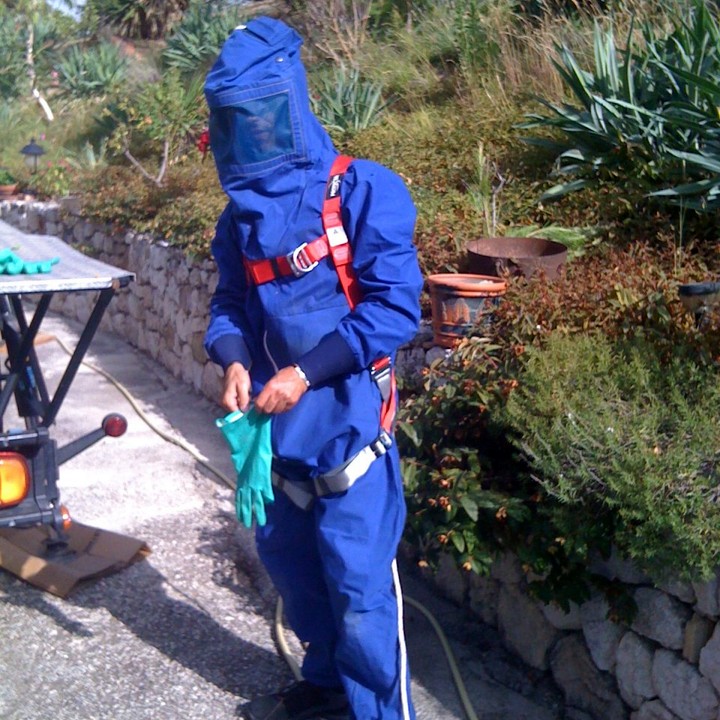 Destruction of nests
We ensure the destruction of wasps nests or hornets nests on your property. Inside or outside, we eradicate all the insects and we destroy the nests.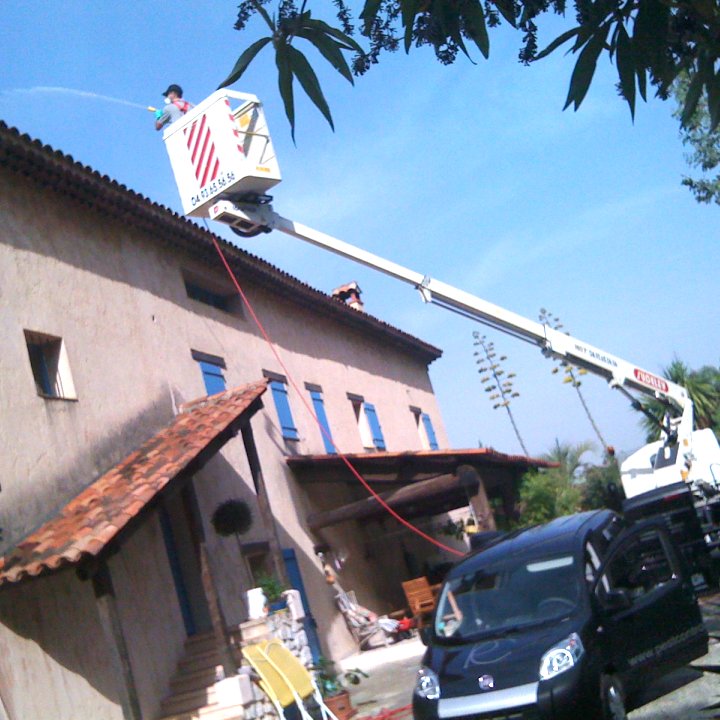 Roof treatments
Wasps and hornets can nidify on your roof, and they may potentially expand within the attic of your house. Those hardly accessible places often make the interventions hard if the wrong tools are used. We also propose preventive roof treatments to prevent their installation.
Why destroy wasps and hornets?
Waps and hornets are tiny workers. They have a high reproductive potential and enlarge their natural housing environment over long distances very fast. Their expansion results in huge nests that you can find in your garden or even in your house. Each year in France, there are a number of twenty death related to wasps and hornets bites on average. They are a real threat for you and your relatives.